Beef & Chicken Deli, Mozzarella Cheese, Beef Sausage, Mushroom, Green Pepper, Olive, Special Sauce, Tomato Sauce

Roast Beef & Mushroom Pizza

From $ 10.99

Roast Beef, Mushroom, Green Pepper, Olive, Mozzarella Cheese, Mushroom Sauce

Grilled Chicken & Mushroom Pizza

From $ 10.99

Grilled Chicken, Mushroom Green Pepper, Mozzarella Cheese, Mushroom Sauce

Pepperoni Pizza

From $ 9.99

Mozzarella Cheese, Pepperoni, Italian Tomato Sauce

Vegetarian Pizza

From $ 9.99

Mozzarella Cheese, Green Pepper, Olive, Mushroom, Tomato, Corn, Potato Sticks, Tomato Sauce

Mozzarella Cheese, Tomato Sauce

Chicken & Beef Deli, Tomato, Lettuce, Potato Sticks, Special Sauce

Beef Pistachio Deli, Tomato,Potato Sticks, Lettuce, Special Sauce

Chicken Deli, Tomato, Potato Sticks, Lettuce, Special Sauce

Turkey Deli, Tomato, Lettuce, Potato Sticks, Special Sauce

Lamb Olive Deli, Tomato, Potato Sticks, Lettuce,Special Sauce

Chicken & Mushroom Deli, Tomato, Potato Sticks ,Lettuce, Special Sauce

Mortadella, Tomato, Lettuce, Special Sauce

NEW *** Haida Royal

$ 13.99

Beef Sausage, Chicken & Beef Deli, Tomato, Mushroom, Lettuce, Pickle, Cheese, Chipotle & Special Sauce

Chicken & Beef Deli, Tomato, Pickle, Potato Sticks, Mozzarella Cheese, Special Sauce

Beef Sausage, Pickle, Tomato, Lettuce, Potato Sticks, Mozzarella Cheese, Special Sauce

Roast Beef, Mushroom, Pickle, Green Pepper, Lettuce, Mozzarella Cheese, Mushroom Sauce, Special Sauce

Grilled Chicken, Mushroom, Tomato, Green Pepper, Mozzarella Cheese, Lettuce, Special Sauce

Chicken & Beef Deli, Green Pepper Mozzarella Cheese, Ketchup, Potato Sticks, Mushroom, Special Sauce

Veggie Pizza Sandwich

$ 9.99

Mozzarella Cheese, Potato Sticks, Tomato, Special Sauce, Green Pepper, Olive, Mushroom

4 Pcs Chicken Strips, Special Sauce and Fries

Beef , Tomato, Pickle, Lettuce, Cheddar Cheese, Special Sauce

Crispy Chicken, Tomato, Lettuce, Swiss Cheese, Special Sauce

Chips, Cheese, Deli, Mushroom, Green Pepper, Special Sauce

3 Pieces of Cheesy Bread, Garlic Powder, Cheddar Cheese

10 Pieces of Hot Wings with Special Sauce

Yam Fries with Chipotle Sauce

Coke, Diet Coke, Zero, Fanta, Sprite, Ginger ale

Lettuce, Deli, Tomato, Mushroom, Potato Sticks, Haida Sauce

Carrot Juice Float

$ 7.99

Chocolate Milkshake

$ 5.99

Smoothies (Real Fruit)

$ 3.99

Haida Party Platter + 7 Drinks

$ 59.99

15 Portions, Serve 7 to 9 persons

20 Portions, Serve 8 to 10 persons

Beef, Chicken, Turkey, Mortadella, Tomato, Olive, Pickle, Celery

Vegetable Platter

$ 24.99

Assorted fresh vegetable platter. Serve 8 to 10 persons

Green Salad Platter

$ 24.99

Caesar Salad Platter

$ 24.99

Greek Salad Platter

$ 24.99

Greek Salad Platter

$ 24.99
Lunch Restaurant in Vancouver
Are you searching for the best lunch spot in Vancouver? Are you looking for delicious and healthy food for your lunch in this charming and beautiful area? What are the characteristics of a good restaurant? Maybe it could be said that in the process of looking for a good place to eat, delicious food and healthiness of it can be the most challenging factors that impact your decisions.
Imagine there is an important business meeting in your office. Offering a perfect and outstanding lunch can be very effective sometimes. So, you should present something delicious, and you should order it from a place which you can trust in Vancouver.
What is your exact expectation from a restaurant? Maybe you need an ideal place for a business meeting or to have a meal with your friend or family, or you are looking for something healthy, a takeout service, or a place with a perfect service. Whatever it is, you'll find it below! Here we introduce you to the best place to eat in Vancouver.
Best Lunch Vancouver
There is a perfect place that you can visit in Vancouver and enjoy lots of benefits in it. Haida, with quick and efficient service, is the best lunch spot in the Vancouver area. Whether you're looking for a simple place for lunchtime or you're just a visitor hunting for tasty and high-quality food, Haida will be the right choice for you.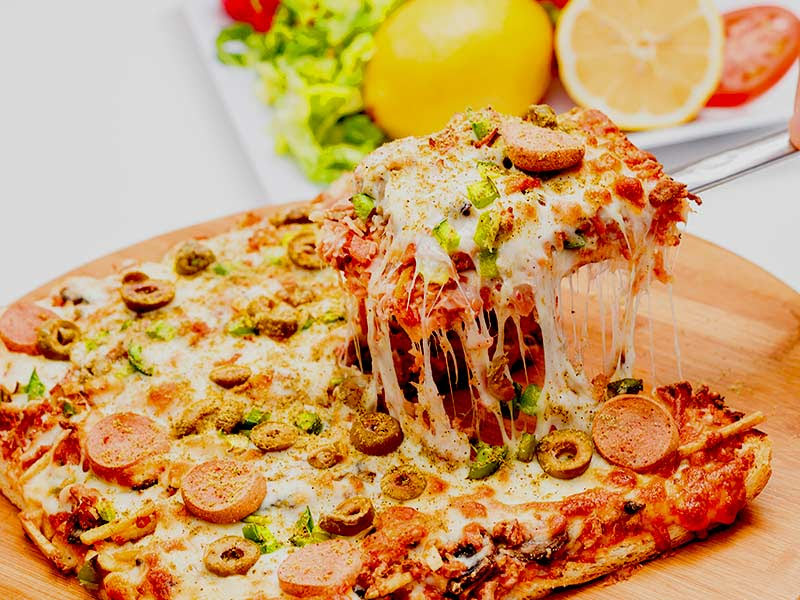 Why?
Because the taste, quality, presentation, timing, diversity on the menu, and the hospitality of Haida is always perfect.
Because they know how time is important to you. There is nothing worse than waiting too long for your order. At lunchtime, people are usually in a hurry and still got half a day to work. So they don't have enough time to encounter a delay.
Nowhere in Vancouver is serving or delivering your order faster than Haida. How orders are presented or delivered is an effective factor in choosing the best place to eat.
Because they know how the taste of food is important to force the customers to come back. They offer the most delicious sandwiches, salads, and other marvelous items in Vancouver.
Sandwiches and salads are the most typical lunchtime meal all over the world. If you are among the people who prefer to have a salad or sandwich as their lunch, you can totally count on Haida. In fact, Haida sandwiches are prepared in the most delicious way possible.
All the options on the menu are always made with the best materials. Every food which is served here is delicious and is acceptable to the people with the highest standard.
In addition to that, if you need something healthy and flavorful with a very simple taste, Haida is the right place to go. This place serves vegetarian and meat options. Everyone loves the taste of vegetarian meals because they are healthy and delicious.
What do we need to know about Haida?
With years of experience, the restaurant has been selected several times as one of the best restaurants in the area. The service and the food of Haida are always perfect. Haida Sandwich is originally from Iran and is one of the most popular fast foods in Iran. They believe that the quality of food is more important than anything. Because of that, they always serve food with the highest quality and standard for customers. Haida, like all Iranians, values guests. For this reason, it always welcomes customers with kindness and warmth.
What makes Haida the best lunch spot?
Haida maintains the very highest standards. This place is always customer-oriented and works hard to meet the needs of customers and their companions. Whether your child is with you or you come to a group, you will enjoy the wonderful atmosphere of Haida.
If you are planning to host a lunch party at home or at your company and your main concern is preparing the food, what is a better place than a great catering? Haida Catering can be your best companion at your parties by offering a variety of delicious and ideal platters.
Haida meets all the needs of customers for lunchtime by putting exceptional packages on its menu. All the dishes of Haida Catering are reasonably priced and delivered perfectly by well-mannered and professional staff. All you have to do is to order! You will receive the best food at the most convenient time! This way, you can spend the rest of your time enjoying the party!
Haida, with its attractive indoor seating and enough space, is a great place to spend your lunchtime. Whenever you find your perfect table, the staff immediately come and welcome you. They are so attentive and faultless.
Providing the best service and the best food is the pride of Haida. They always try to make the customers happy. The branches of Haida Sandwich and Haida Catering in Vancouver serve foods quickly and deliver the orders on-time.
You will never wait too long in Haida. From cold to hot sandwiches, different kinds of pasta, delicious salads, unique sauces, and tasty drinks, they are all the best. The best kind of ingredients are used in all the dishes and the highest health standards can be observed in this place.
You will never feel bad about Haida's foods and services. This place always updates its menu to include everyone's tastes. Haida prepares halal food as well and always considers the dietary restrictions of some customers.
In Haida, everyone will be satisfied with its lunch. In fact, you will have the best and most delicious experience in this place. If you come to Haida with your family or friends, you will have an unforgettable memory.
Haida Sandwich is truly a great and reliable place to have lunch by yourself or with your friends.
The quality and respect for the customers are the main elements of this place. From recipe to seating space and decoration, everything is created with the highest quality. All services from catering to delivering are performed carefully and professionally.
The variety of foods on the menu, fresh and pleasant food, and affordable prices make the restaurant a perfect spot for lunchtime. The team of Haida uses the best method and the best service to make a glamorous experience for you and your loved ones. With Haida Sandwich, you will have a magical and perfect lunch.
You might also like to see the below pages: